Refloating a floating crane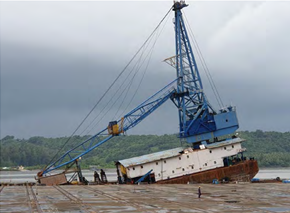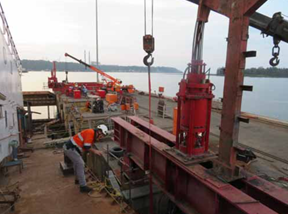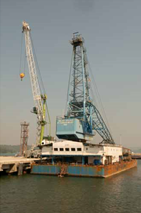 Year: 2021 (September to November)
Activity: Salvage
Role: Project Management and Engineering
Several hoisting beams of the Syncrolift collapsed during lifting operations of the 2200Mt heavy crane barge "Donna Paula" in an attempt to place her on the quay side of Lavgan shipyard for dry docking operations.
Marine Masters joined forces with Fagioli and executed a successful jacking operation, using a system of synchronized strand jacks whereby the Donna Paula was safely stabilized and lowered after which she was completely refloated and redelivered along the quayside. The project was executed within the time schedule and to the full satisfaction of the client.
We mobilised a salvage team consisting of Dutch Salvage Master (Dirk Jan Osinga), a Shore Coordinator (Kajal Purohit based in Mumbai), local salvors, and divers.
The operation was conducted in close cooperation with our client, the shipyard, and their contractors. We worked mainly with local personnel and equipment and we enjoyed working with the following Indian partners: Indi Maritime, Reliable Marine, and Aquatic Diving.